Jill Hali is a 
british-born singer & songwriter
based in Cádiz (Spain)  
...she is also something special. An unforgettable voice, fresh, clear, full of feeling and powered by a small acoustic band; the result is heartfelt indie-folk with the raw energy and edginess of rock.  
Jill Hali

es unA cantautora  
de origen británico
residente en Cádiz
...es también una artista realmente especial. Una voz única e inolvidable, clara, fresca, llena de emoción y propulsada por una pequeña banda acústica, el resultado es un indie-folk sincero con la energía cruda y el atrevimiento del rock.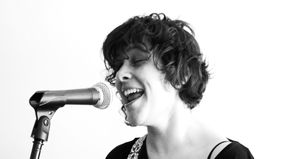 debut album!
On September 13th 2020 Jill released her
debut album 'Mindbeat' . It contains 10 songs, all her own original material. 
 

¡album debut!
El día 13 de septiembre 2020 Jill lanzó su album debut 'Mindbeat' . LLeva 10 temazos propios. 
covers
Jill Hali's performances are usually a balanced mix of her own original material and a variety of pop covers (from the 60's onwards). Her natural artistic instinct and sense of fun shine through her covers; whether it's by turning dance hits into intimate ballads, or mashing up rock anthems with soul classics, she clearly loves surprising her audience by giving well-known tunes a refreshing new dimension. 
versiones
Las actuaciones de Jill Hali suelen ser una combinación de sus chispeantes temas propios y una variedad de versiones del pop (de los 60 en adelante). A traves de sus versiones luce su instinto artístico y su sentido de juego, ya sea al convertir un éxito de baile en balada íntima, o bien al hacer un mash-up de un temazo del rock con un clásico del soul. Queda claro que le encanta sorprender a su público dando a canciones conocidas una novedosa dimensión.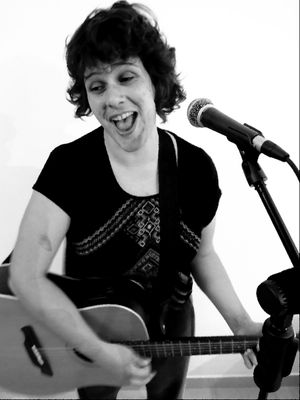 background
Born in 1984 in Yorkshire (UK), Jill  grew up in Andalucía (Spain). She is a self-taught musician and began composing songs at the age of 14. Open-minded, free-spirited, enriched and sculpted by her adventures around the world, she was eventually drawn back to Spain in 2007 and currently lives on the Atlantic shore in Cádiz. When not making music she also works in Cadiz Central Market as the co-owner of Capitán Cookie. 
historia
Jill nació en 1984 en Yorkshire (Inglaterra) y se crió en Andalucía (España). Es músico auto-didacta y empezó a componer canciones con 14 años. De mente abierta y carácter libre, enriquecida y esculpida por sus aventuras alrededor del mundo,  España le atrajo de vuelta en 2007 y ahora vive a la orilla del Atlántico en Cádiz. Cuando no está haciendo música, también trabaja en el Mercado Central de Cádiz como co-proprietaria de la galletería Capitán Cookie. 
Similar sounds / 

sonidos parecidos
Mumford & sons, Macy Gray, Martha Wainwright, Damien Rice, The Lumineers, Fleetwood Mac, Janis Joplin, Florence + the machine.